SOLUTIONS
INDOOR ASSET
MANAGEMENT
.
With advanced applications built on top of Cumulocity and AI platforms, we ensure that you are able to track every little movement of your key indoor assets with ease.
With our super smart, and near real-time SaaS-enabled indoor asset tracking solutions, you can get much more visibility into the performance of assets. Leverage BLE beacons and gateways to ensure that you get continuous, real-time information about the location of your indoor assets.
---
---
Our solutions contextually locate static and moving assets, including humans in an indoor premise such as grocery shops, and provide insights to take actionable insights that improve your operational efficiency manifold. Here are some of the benefits of using our solutions -
Fast 'Search and Find' in an Indoor digital map layout.
Unified sensor management.
Historic tracing.
Real-time alerts on geo-fence breaches.
Indoor Wayfinding.
---
HARDWARE
Long lasting, battery-powered beacons, which come in the shape of coins, ID cards, bands, tags and static beacon gateways, that have POE support.
SOFTWARE
Web platform and mobile app that map assets to beacons, upload indoor map layout, configure geo-fences, and visualize movement of assets with configurable reporting capabilities.
---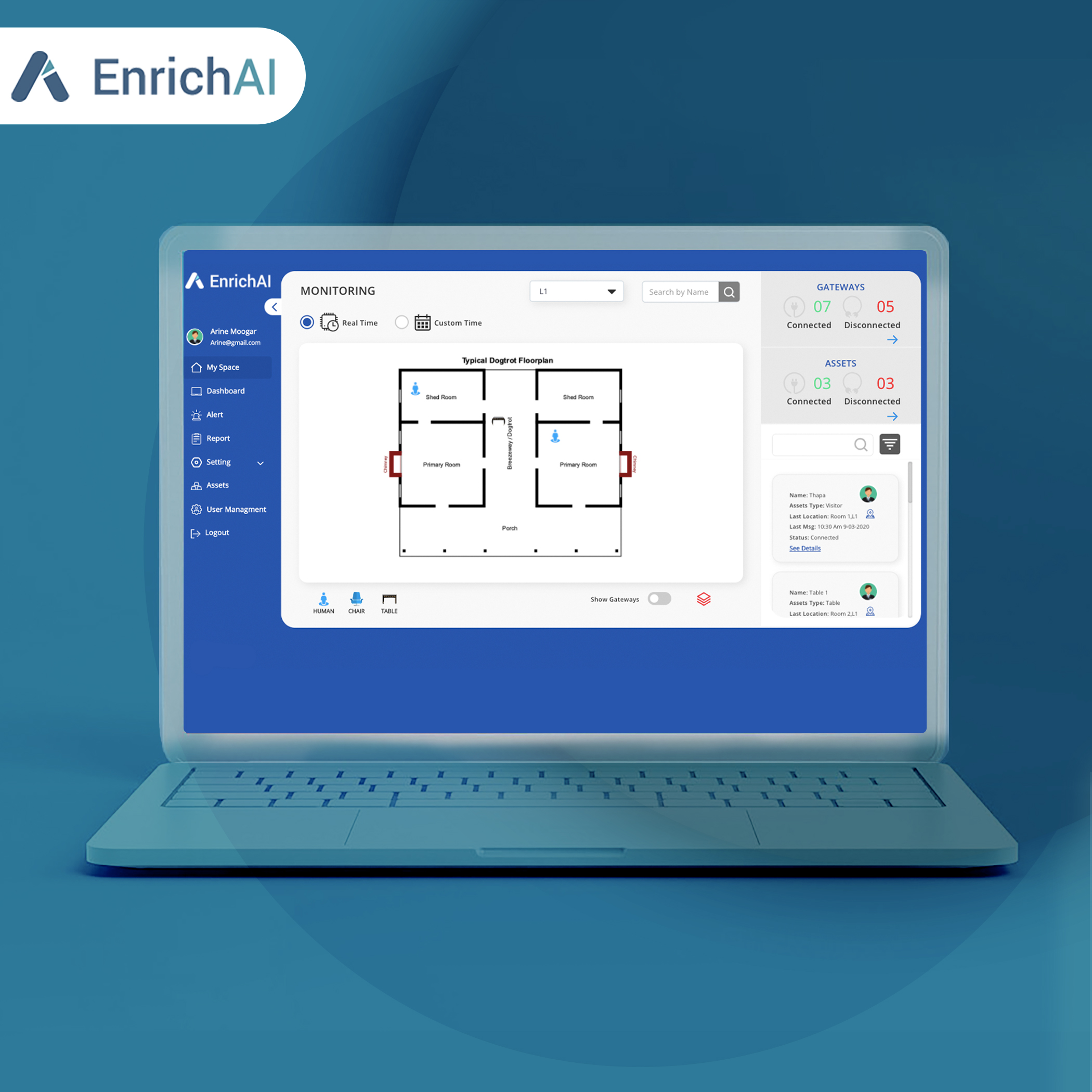 WAREHOUSE
Track location and movement of equipment, staff and materials inside your facility in an automated manner, and receive instantaneous alerts in case any of your key assets go missing.
IT COMPANY
Effectively track the location of your crucial hardware equipment, and monitor productivity of your employees inside the office for enhanced operational efficiency.
ROYAL PALACE
Empower your Head of Security with a central command system, and control center to monitor whereabouts and movement of staff, and expensive artifacts inside the palace. Receive instant alerts in case of breach or violation.
BOOK DEMO