SOLUTIONS
Smart
Utility
Metering
.
Reduce your operating expenses, improve forecasting, streamline power-consumption, and enhance overall customer service through effective profiling and segmentation.
Our Cumulocity solutions will simplify utility consumption monitoring, and help you intelligently gauge operational efficiencies. With the help of an automated metering system, we can help you capture readings, and allow visualization of information for customized planning and strategy implementation.
---
Get accurate and smart information regarding connectivity status of meters, topology, voltage, current and power ratings over a period of time. Remotely monitor your electrical system assets in real time, eliminate manual readings, and encourage an efficient use of power resources to create an optimum electricity distribution system. Here are some of the benefits of using our solutions -
Meter inventory management.
Centralized meter reading.
Automated consumption reports.
Voltage, Current, Power alerts.
Consumption forecasting.
Segregation of customers based on usage.
---
HARDWARE
Individual meters that have inbuilt connectivity modules, or can be retrofitted to make smart, via individual hot swap connectivity modules. It can also be aggregated and connected to a gateway, which can then communicate to the Cumulocity cloud.
SOFTWARE
A smart metering dashboard that combines off-the-shelf widgets of Cumulocity, and a custom application to track electricity and water consumption at an individual meter level, as well as across a cluster of meters.
---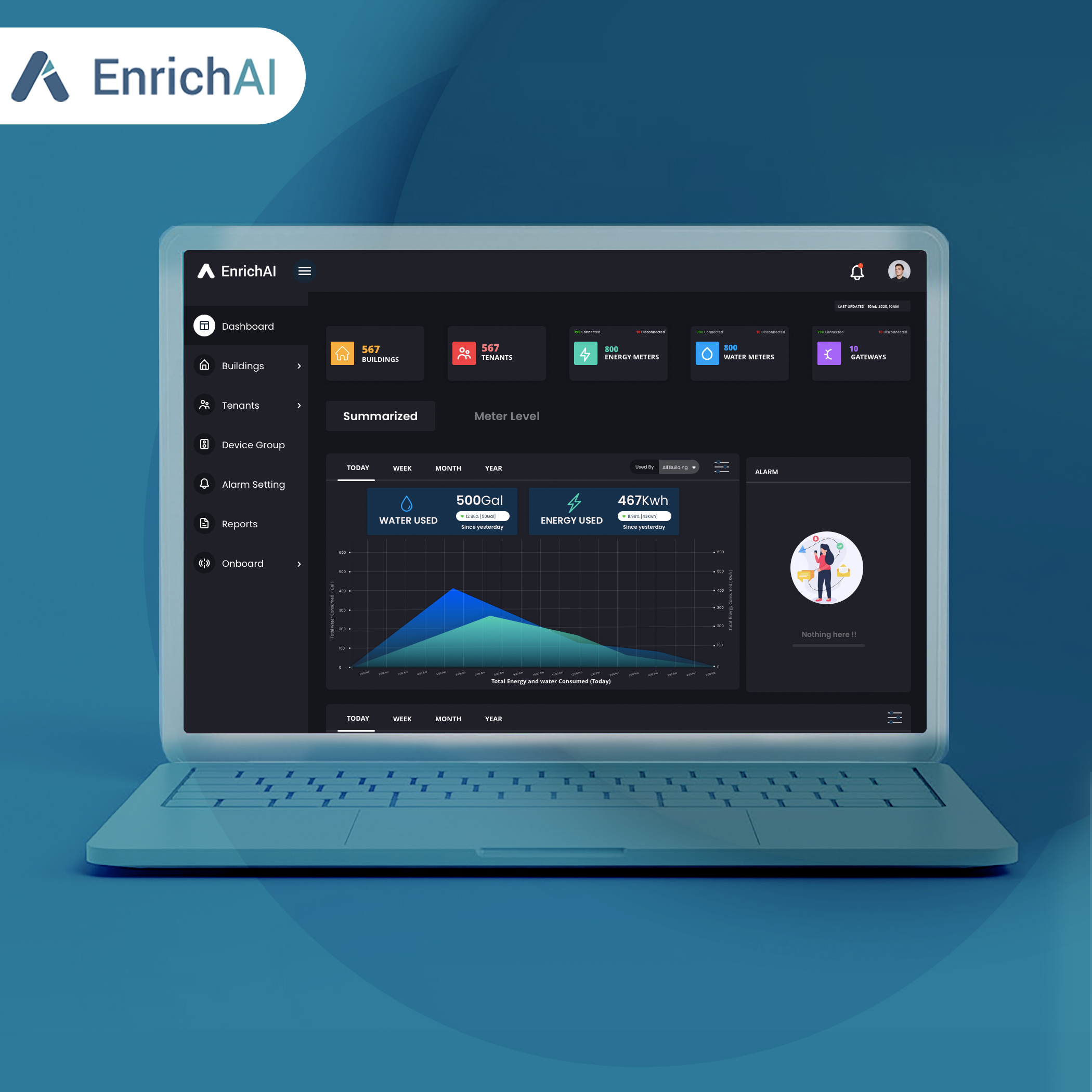 WAREHOUSE
Enabling warehouses to analyze electricity consumption across specific nodes, buildings, and zones, and get notified through real-time alerts when thresholds are exceeded.
UTILITIES COMPANY
Facilitating the replacement of conventional, manual meters, and enabling digital transformation by helping utilities companies generate automated consumption and billing information for its consumers at each household level.
BOOK DEMO